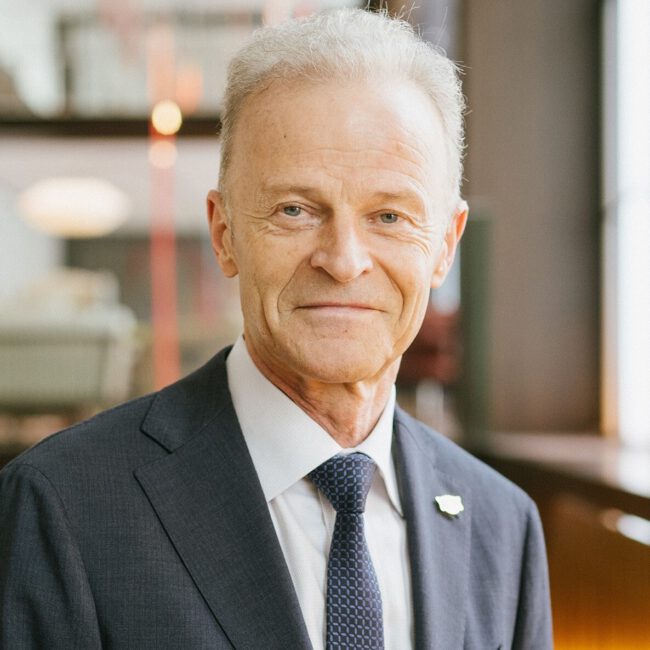 Mr. Andre ZIMMERMANN
President, Swiss Chamber of Commerce and Industry in Japan (SCCIJ)
President, ZAC Incorporated
A Swiss national, Mr. Andre Zimmermann has been re-elected as President of the Swiss Chamber of Commerce an Industry in Japan (SCCIJ) in February 2020, after serving on the Executive Committee for many years.
He spent most of his career in in Japan starting in 1989 as Managing Director for Telekurs Financial. After occupying the positions of Senior Representative for Location Switzerland SECO from 2004 to 2007, he served as Representative Director of Lindt & Sprüngli Japan until 2021. Now, his company, ZAC Incorporated imports rare Swiss wines, liquors and spirits.
Mr. Zimmermann also serves on the Executive Operating Board of the European Business Council (EBC).
He holds an MBA from York St. John's University, UK.